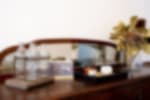 110 Eurunderee Lane, Eurunderee, NSW 2850, Australia
Our Vineyard Cottage is located in the blue ribbon winery district of Eurunderee. An ideal place to stay if you are visiting Mudgee and our wonderfully diverse region. Surrounded by vineyards and cellar doors, and set right in between a vineyard and a cherry orchard, in a very private location. The idyllic cottage is spacious with four BDRs, two BRs, a kitchen, an open dining/living. Enjoy sweeping views of the vineyard and walk around to di Lusso Estate next door for Italian wine tasting!
Need last minute accommodation for the Mudgee Cup races the Friday, December 4th 2020? We have space!
Come stay in your private vineyard cottage only 10KM to Mudgee CBD!
Within walking distance of a lot of Mudgee's most famous wineries, and the Baker Williams Distillery. You can even wonder over next door to di Lusso to sample their delicious wood fired pizzas and Italian wines. All of this is just five minutes from the iconic Mudgee Clocktower and an amazingly array of restaurants, cafes, restaurants, markets and boutique shops.
Visit the local wineries, attend your local events or bring/hire a bike to enjoy the Mudgee wine trail - it's all minutes from your door.
Enjoy the use of the entire house and yard.
We're close by, if you need anything, just get in touch.
You really can't get closer to the best vineyards that Mudgee has to offer than here at the Vinyard Cottage. It's right next door to de Lusso, and an easy walk to some of the most famous cellars doors in our region. Yet, it's just a few minutes drive to the centre of Mudgee.
Bring your push bikes, or hire them locally. Biking around the wineries is extremely popular. There's a huge choice of tour companies that will pick you up on your door, and drop you back again after a wonderful day exploring what the Mudgee region has to offer.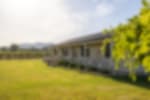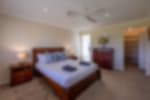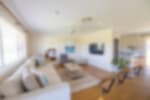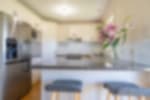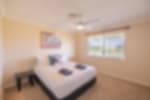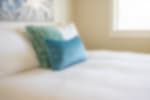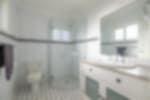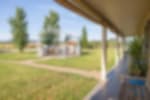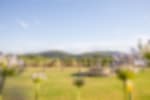 24 Hour Check-in, BBQ/Picnic area, Air Conditioning, Credit Cards Accepted, Dishwasher, Free Parking, Free Wifi, Freezer, Hair Dryer, Hangers, Heating, Clothes Iron, Ironing Board, Non Smoking, Outdoor furniture, Shampoo, Smart TV, Washer
Required fields are followed by *