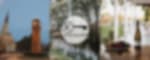 Payment Terms & Our Cancellation Policy
Payment terms
– Payment is processed at the time of making the reservation.
– Security deposits will be processed 48 hours prior to arrival and refunded within 72 hours of departure, provided no damage/theft is reported.
– The security deposit is value is different depending on the property you reserve.
Cancellation Policy
– 100% refundable prior to 30 days before arrival. Non-refundable within 30 days of arrival.
– No shows will not be refunded.
Our cancellation policy applies unless there is a declared Government STATE lockdown. Given Covid-19 pandemic is a known and ongoing situation, we have to hold our standard cancellation policies in place. However, we can avoid you paying any penalty by modifying your booking to a future date. If your reservation is affected by lockdown, and once modified to an alternate date, we will only assist in date modification with no refunds after a date modification has been made.
Refunds on direct reservations would exclude any credit card fees.